Getting Excited and Preparing the Kids for Disney on Ice
I
posted
a bit ago about how
Disney on Ice
presents
Dare to Dream
is coming to our (Phoenix, AZ) city. The kids are really excited. We've been talking about what to expect both in the performance and in the social public setting. Check out my
previous post
for more info on this show and if it may be coming to your area!
We want to make sure to reinforce the kids know to stay with a parent at all times, no wondering off. If they can't find a parent (God forbid) look for someone in a security or police uniform. Also, we're preparing them for the less scary stuff like a budget for treats and souvenirs. I am a firm believe in preparing kids. We certainly can't walk in the arena and as the kids are looking at all the wonderful merchandise options throw down some obscure dollar amount. That would most definitely result in a tantrum (from all ages, 11 down to 1!). With a family of five small things like snacks and treats can really add up if you don't pay attention. We'll definitely indulge (and 'Love Life') a bit but I want to keep it within reason. We'll eat a hearty dinner before the show and each kiddo will be allowed one treat up to $6 (clearly the baby won't be eating giant chocolate chip cookies or cotton candy but we'll find something appropriate when we arrive).
I also got the kiddos together to sit down to watch the video on the
Disney on Ice
website to show them what they can expect to see when we go next Wednesday (They are here 1/9-1/13 with nine performances, one is a special Spanish speaking performance). After watching the video they decided to play Wii Tangled (a gift Jelly Bean got for Christmas) since Rapunzel is a main part of this performance.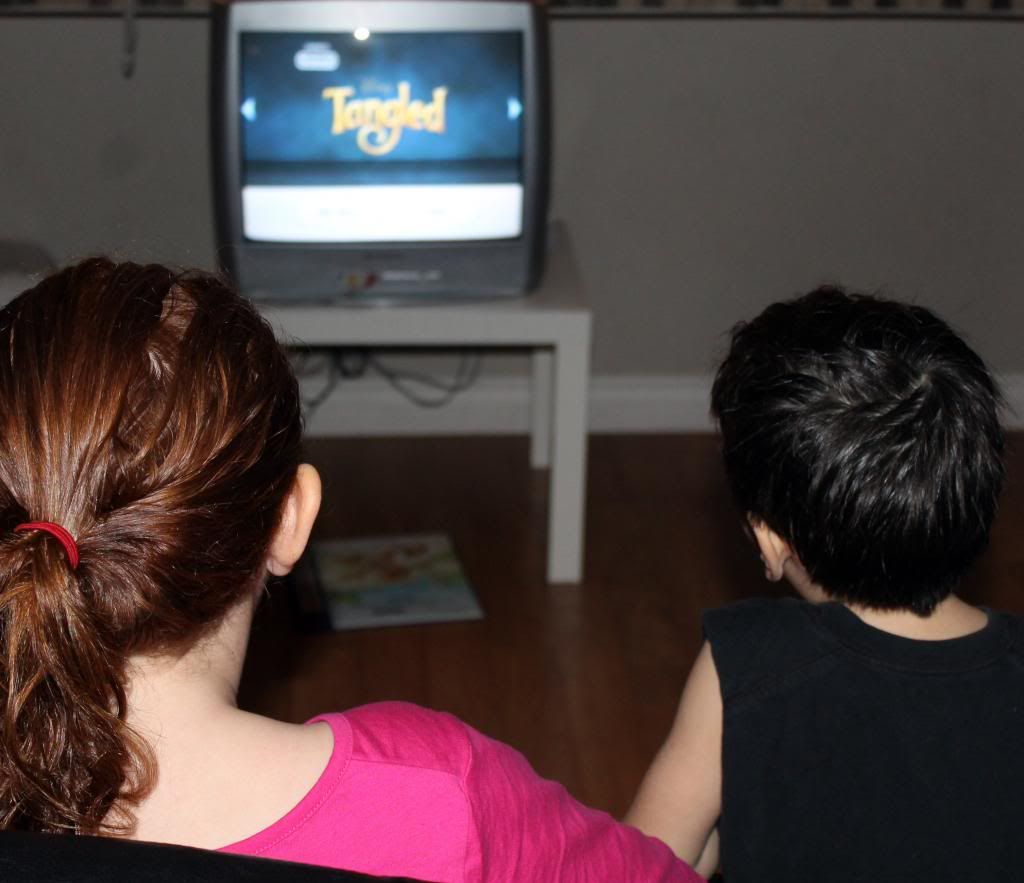 Don't forget you can use code
RAPUNZEL
for $5 off your ticket purchase (excludes VIP and Front row, no double discounts) at
ticketmaster.com
or call 800-743-3000 for tickets.
***Disclaimer: Review products have been given to me for review purposes. My opinions are my own. Post may contain affiliate links. By using these links you are helping support LLandLoL, but of course it is never required that you use my links. If you have more questions regarding this please check out: http://www.lovinglifeandlivingonless.com/p/disclosure-and-policies.html